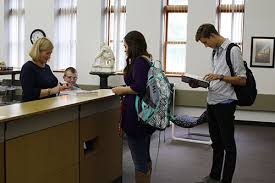 BELS - Library Books

To access the Saddle Brook Public Library, click here. With a public library card, students also have access to digital resources, including HOOPLA, LIBBY, and KANOPY. If you do not have a public library card, please stop by the public library across the street for assistance.

Bergen County Cooperative Library System - this is the Public Library system for accessing books and other resources. With your library card, materials can be borrowed and sent directly to the Saddle Brook public library.